What to Do if Finding Domain Names is Difficult?
Are you struggling with finding domain names that you want to purchase and use?
Have you checked GoDaddy and many other registration sites to find the right one, but they don't have what you want available?
Well, the good news is there are still options out there and you can still find your domain name.
The bad news is, it may cost you more than it would have with a domain registration company.
Many people buy domain names simply to develop and sell them or just to sell them. After holding on to them for a few years, they will cost more because of the age.
This is a way people go about making a profit and this means you can snatch up domain names you are struggling to find from a registration site by finding domain names for sale.
There are a few good places to find these domains that are up for sale and some of them are right in front of you. Many people don't consider using the different places you could be finding domain names from simply because they don't think they are for sale there. Here are three alternative ways for finding domain names that you may not have tried.
Alternative Ways for Finding Domain Names For Sale
1. eBay
Did you know that hundreds of domain names are sold every single week on eBay.com. This is a huge auction site for many other items, but they also have a category for websites for sales and domain names for sale. Many people will sell you a domain name on eBay.com hoping you will also purchase hosting from them. You don't have to keep their hosting or use it all to own the domain name, however.
2. The Forums
DigitalPoints Forum and the Warrior Forum both have sections that can help you with finding domain names when you cannot find them from the registration sites. They have websites up for sale along with the domain name or you can just buy the domain name. It is completely up to you and what the seller is offering.
3. Flippa.com
The final alternative for finding domain names is to use Flippa.com. This site has many websites and domains up for auction. It is dedicated specifically to those selling their websites and they range from very cheap to very expensive depending on the site you choose. If you cannot find the domain name you are after anywhere else you can try Flippa.com
If you have tried everything and you still cannot find the domain you are after, then you can do a Google search or a whois.com search for the domain name. This will tell you if someone owns it, and if they do, you can try to contact them directly. If it comes down to this when finding domain names, then you may have to try to make a deal and buy it from the owner.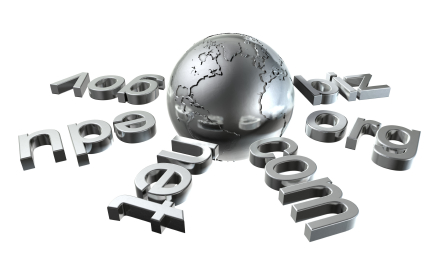 How to Search Domain Name Choices
Where can You Search Domain Name Possibilities?
There are many places you can search domain name choices and find the right one for you.
These include domain registration sites, auction sites, classified ad sites, and internet marketing forums.
If you need a specific domain name, then you might need to search domain name registration sites first, but this may not be your best option.Many of the best domain names have been purchases, which means if you only search domain name registration sites, you are going to struggle to find the domain you are after. This does not mean it will not be available for purchase from one of these sites. Always start with the domain registration sites before using other methods of searching.
The Four Ways to Search Domain Name Choices
1. Domain Registration Sites
By far, GoDaddy.com is the most popular of the domain registration sites. When you go to their homepage, you will have a search box that will allow you to enter the domain you are trying to search for. After you have done this, you will find out if it is available for immediate purchase, backordered, up for auction, or not available. They will also provide you with a list of recommended alternatives.
2. Auction Sites
Flippa and eBay are the best auction sites to search domain name choices that are not available through a domain registration site. You should be aware that most of the domains for sale on eBay will come with hosting as part of the deal. This can be both good and bad, but it is a way to get a domain you cannot find elsewhere. Flippa is more for actual websites, but you get the domain with the website if you are the high bidder.
3. Classified Ads Sites
You are not going to find a large number of domain names for sale on classified ad sites, but you may find one here and there. Sometimes a quick search, just to be sure, can find you just what you are after or confirm that it is not for sale on the classified site you are trying.
4. Internet Marketing Forums
Probably the best alternative to domain registration sites to search domain name possibilities is to use the internet marketing forums. The Warrior Forum and the DigitalPoints Forum are the most popular. Much like Flippa, you will find many prebuilt websites for sale with the domain name, but at least you can get the domain you are after.
Search Domain Name Registration Sites First
When you are pretty sure you know what the domain of your new website or blog needs to be, you will want to start with the domain registration sites. It is pointless to search on more than one of these sites, since they all have access to the same domain names. GoDaddy is recommended because they will also search their auction database and see if the domain is up for sale there.
If the domain registration site shows that the domain is taken, you can search in Google for the exact domain and see if they have it up for sale on Flippa or eBay. Most people will put this information on their website or blog when they are trying to sell their domain. This is an easy way to search domain name choices without spending all your time on this one thing.